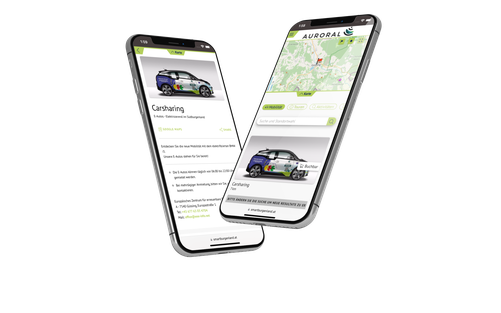 Based on the API connection with the external car sharing provider CARUSO, the digital platform and web app oHA also enables the rental of electric cars. In this way, oHA offers both mobile service providers and their end users a seamlessly integrated car sharing service, which is available with other digital services in the oHA web app. The end users only have to register/log in once in oHA and can thus book all services, such as also the rental of e-cars. This eliminates the inconvenience of multiple registrations for end users to different platforms. Furthermore, the providers of oHA, such as municipalities, tourism associations, accommodation providers, or regions, benefit from the option to define individual rental rules for e-cars on the digital platform oHA Base, depending on their capacity and opening hours. For instance, a limited rental of e-cars by end users (tourists or citizens) is only possible once a week or after a specific time. Also, exceptions by booking regulations and contingents can be defined, e.g., multiple bookings within one week are allowed if there are still free contingents for e-cars after 6 pm on the previous day.  In this case end users can book once again for the next day. These individual rules and contingents can be defined by the oHA provider as needed and enable a fair-use booking principles with limited resources (e-cars).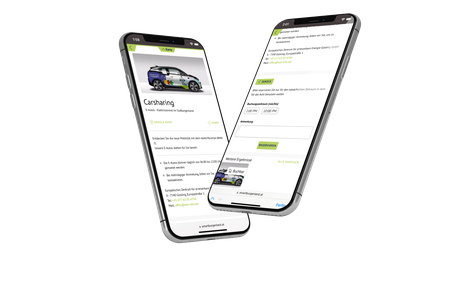 Tourists or citizens can access the car sharing offer inclusive calendar view per bookable e-car via the web app oHA and so independently and easily carry out the booking process. In addition, the mobility provider (usually the operator of oHA) can design the oHA web app in its own design. The services from other sectors such as tourism or the public sector, can also be easily integrated to the same oHA instance and web app. The digital platform oHA offers a car sharing service that automates and simplifies the daily operation processes according to the individual rules and contingents set by the mobility provider via oHA Base. Existing authentication systems, such as guest cards, can also be integrated into the car sharing process and service.

The API connection to the external CARUSO car sharing provider allows direct integration of the CARUSO car sharing platform, whereby the data of the e-cars is fed back into the oHA digital platform. Thus the e-cars become bookable for end users with their login in oHA.
If you would like to implement car sharing service for your business, don't hesitate to get in touch with us! We can also show you how the car sharing service works with oHA in existing model regions.
The smooth rental system for e-cars