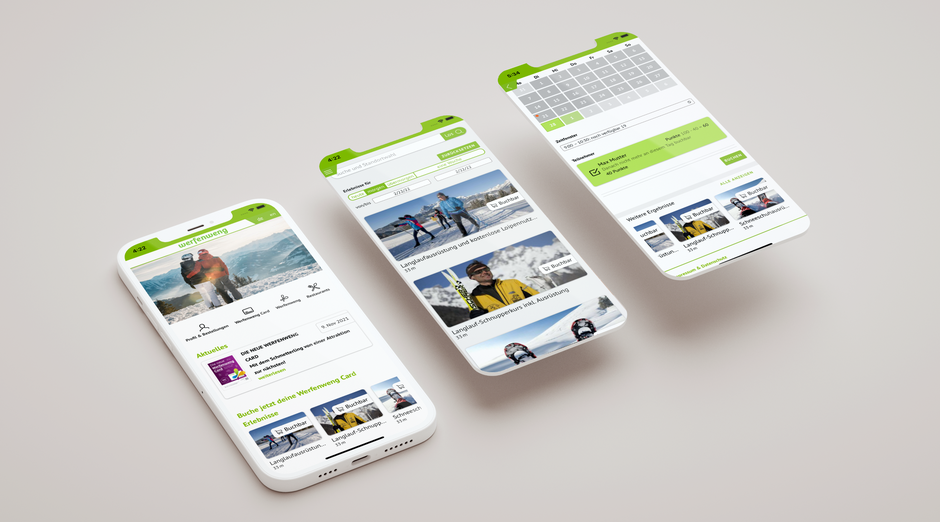 In December 2021, we implemented with our digital guest portal oHA the new Werfenweng Card for the Werfenweng Tourism Association and the entire region (incl. all accommodation providers and external providers of experiences/offers). So now guests and tourists of the Werfenweng region can easily book local services and products, see what's going on in the region and enjoy their stay to the maximum!
Due to digitalization in the tourism sector, which is constantly becoming more and more important, the guests and tourists of the Werfenweng region are getting many new opportunities and services that were unimaginable years ago. For example, guests can now see the live booking capacity of experiences and book them directly online. Also, in the e-mobility sector, sustainable tourism can be shaped by digitalization and offering digital e-mobility services. After all, it is possible to advertise available e-mobility services in a region and related mobility services, such as a shuttle service with electric vehicles, e-car sharing with a set of regulations and contingents, or the rental of sustainable fun-mobility vehicles.
All this is feasible in the Werfenweng model region >> Smart Tourism Region<< .
So how does it work in Werfenweng?
The overnighting guests can buy a point guest card for their stay online through a generated invitation link after booking their accommodation via oHA or directly on the spot. They can then spend the points at various regional partners online for regional experiences (carriage rides, guided hikes, etc.) and rentals (e-cars, snowshoe equipment, etc.).
This way, guests can fully plan their stay in Werfenweng from home and always have key information about the region at their fingertips. Furthermore, as a model region for soft mobility, Werfenweng offers its guests all mobility services during their holidays free of charge.
In addition, operators of experiences/services/offers can easily control the demand via oHA so that they can, for example, set the minimum number of participants, the upper limit of orders or participants for a specific date. Furthermore, the simple widget integration allows content maintenance in only one platform, which can then be distributed on local websites or in addition to other oHAs. This boosts their sales and creates new selling channels.
The whole concept is designed to be refinanced and profitable for the whole region.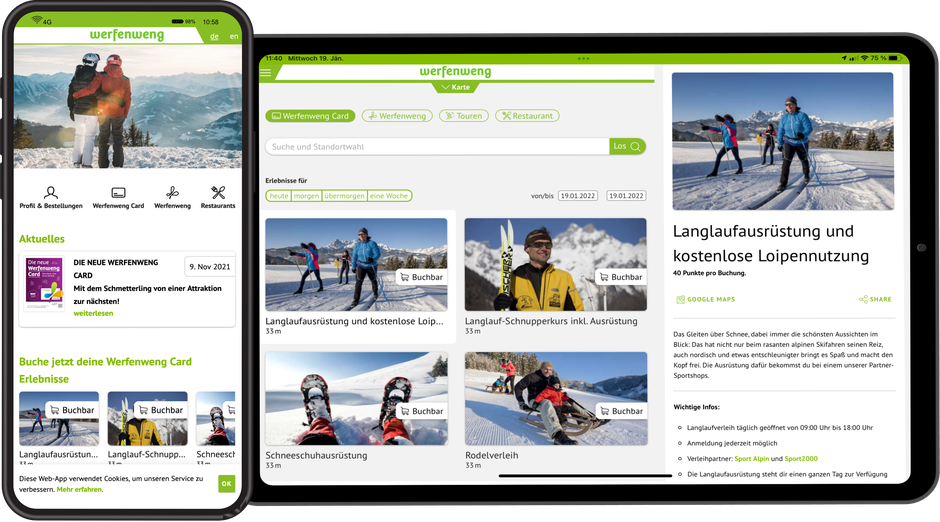 Benefits for the entire region!
The local businesses and providers that do not participate in the regional points system can still be integrated with booking and payment in the oHA web app (including day guests). General guest information such as events, sightseeing, gastronomy, tours with GPS navigation, weather, activities are, of course also included in oHA web app. The accommodation providers who use the oHA guest portal for their hotels or accommodation can also easily dock on to all the services and information of the regional tourism association (points map/infrastructure/mobility and much more). The New Werfenweng Card offers guests and tourists many unique benefits in summer and winter time.
What says Tourism Association Werfenweng
More information