oHA web app, digital guest service
Online booking and payment
With oHA, bookings, reservations, or inquiries of any kind can be made and paid online by the guest, which include for example
Adventures/Experiences

Products

Services

And much more
Contactless and hygienic digital guest folder
With the digital guest directory, your guests receive hygienically all the required information about their stay, such as
Hotel facilities

Updates of the region

Closed roads and tracks

And much more
Individual design
With our online >>Design Editor<< in oHA Base, you get an easy to use tool for building your own Web App with oHA. 
Colors and colour scheme

Corporate logo
Own web fonts
Pictograms
Images
Videos
Buttons
Text
Activities with location
News with push notification
Channels for bookable offers, tours, information etc.
Header/Footer
Content
and much more
can easily be created and modified.  You can edit the Web App preview directly and results in oHA can be seen immediately after hitting the SAVE button. This enables changes in design and content within a few seconds.
Over 300,000 POIs, events, adventures, hotels, restaurants, and tours with navigation
oHA offers your guests daily location and time-related activities, such as
Events

Landmarks

Shops

Tours with navigation

And much more
In addition, guests receive all required information based on individual suggestions with the help of artificial intelligence (AI).
Direct communication with guests
oHA offers you a new and innovative way to communicate with your guests via push notifications, and inform them of 
Special offers

Discounts

Blocked of tours

Hazard warnings

Cancellation of events

And much more
Innovative special solution for childcare in oHA
Bands with QR codes for children in different colors with the logo/design of the hotel

The hotel personnel is supported in the oHA Base administration interface by scanning the bands that children wear in childcare

Connectivity of QR code scanners for easy registration and de-registration of children in childcare

Quick registration of newly arrived children with information about their stay, unit/room number, date of birth, phone number, etc.

Management and noting of additional information about children, such as allergies, (non)swimmers, self-leaving of childcare

Age grouping of children (e.g., Minis from 2-6 years and Maxis from 7 to 13 years)

Generation of PDF documents for parent/guardian to sign

Statistics about childcare
Integration of E-car sharing
Rental of e-cars for guests with extensive and individual regulations.
Example of individual regulations
One guest can borrow an e-car only once per stay, for a maximum of one day

E-car can always be rented after 6 p.m. for a maximum of half a day on the following day, if it is still available

The setting of the point system, points are charged per day and required for the e-car rental (a rental expends a certain number of points)

 
Detailed user statistics
Understand your guests better with the help of simple statistics, artificial intelligence, and process mining.
What is the time spent on the guest portal

Which activities and categories are popular among your guests

How does a typical guest behave

What influences purchasing decisions

What are hot sellers and slow sellers
And much more...
Rental systems
As an optional additional module, oHA offers your guests automatic rental of rides like e-cars.
Reservations for external service providers
With oHA your guests can book a variety of external services such as massages, carriage rides, etc.
Connection to guest`s cards
Digital guest cards can be integrated into oHA for the bookings. Also a connection to existing databases (e.g. reporting) is possible.
Customer Journey
oHA covers the entire customer journey (before arrival to after departure). You can also integrate existing systems into oHA.
GDPR compliant
The entire functionality of oHA is legally checked and is continuously evaluated by lawyers in the event of changes in order to remain GDPR compliant.
Editorial posts
All contents can be prepared graphically. There is also the convenient function of a PDF upload to e.g. present daily news for guests.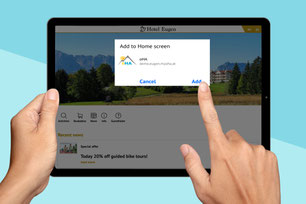 Web App without installation
oHA behaves like a native app (iOS/Android) since it is a Progressive Web App (PWA).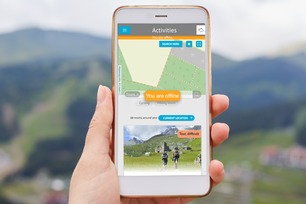 Always available, even offline!
As soon as the guest has opened oHA once, all loaded content is saved for later offline use.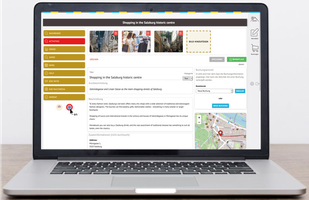 Multilingual
oHA is available in multiple languages and automatically selects a language based on the guest's device.
Case Study - oHA for Woodridge Luxury Chalets
Your benefits with oHA
More revenues

Less effort

24/7 customer service

Better reviews

Understanding guests' behavior

Attracting and retaining customers